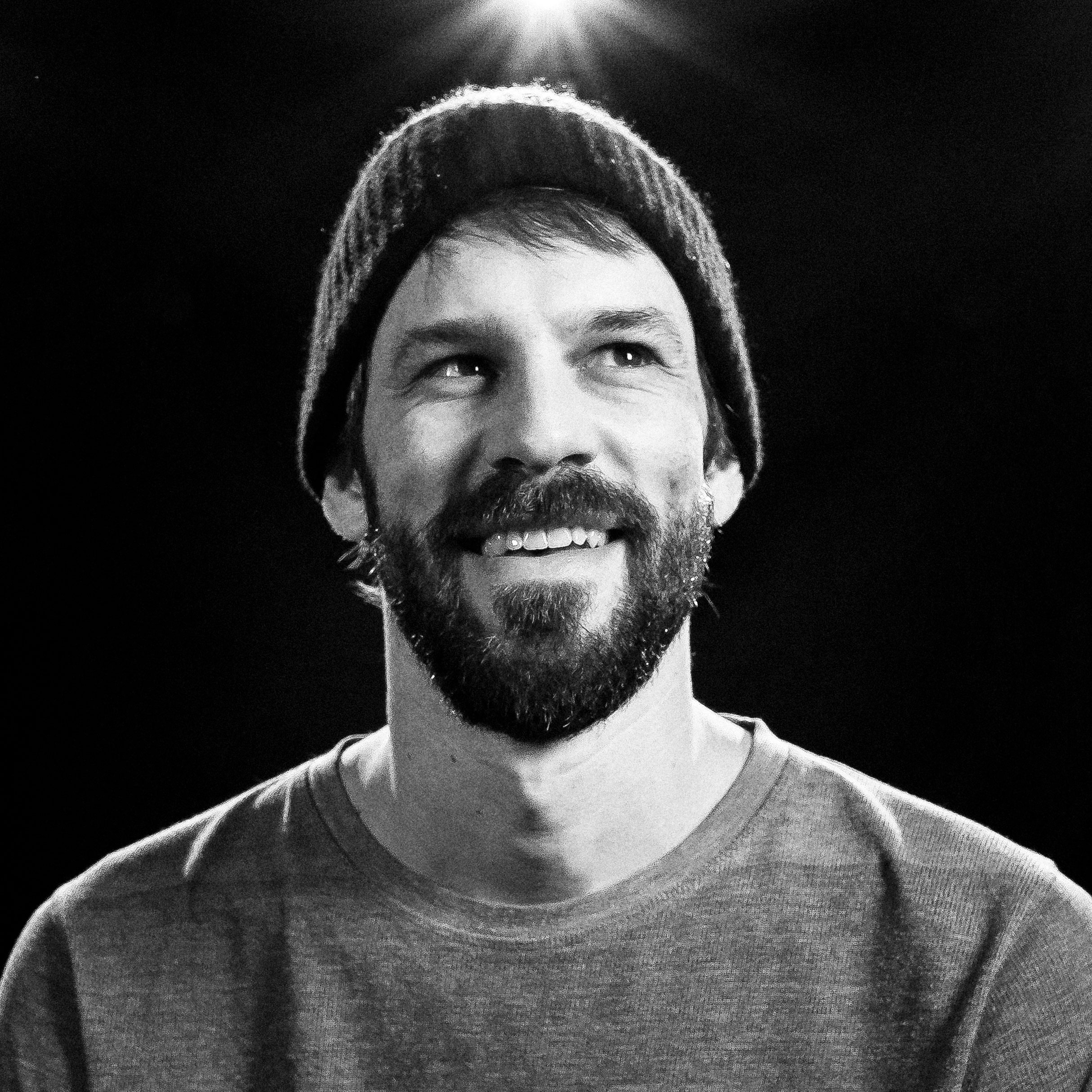 Zach Koss
Designer | Creative | Leader
Personalized Masks
Shutterfly Holiday Campaign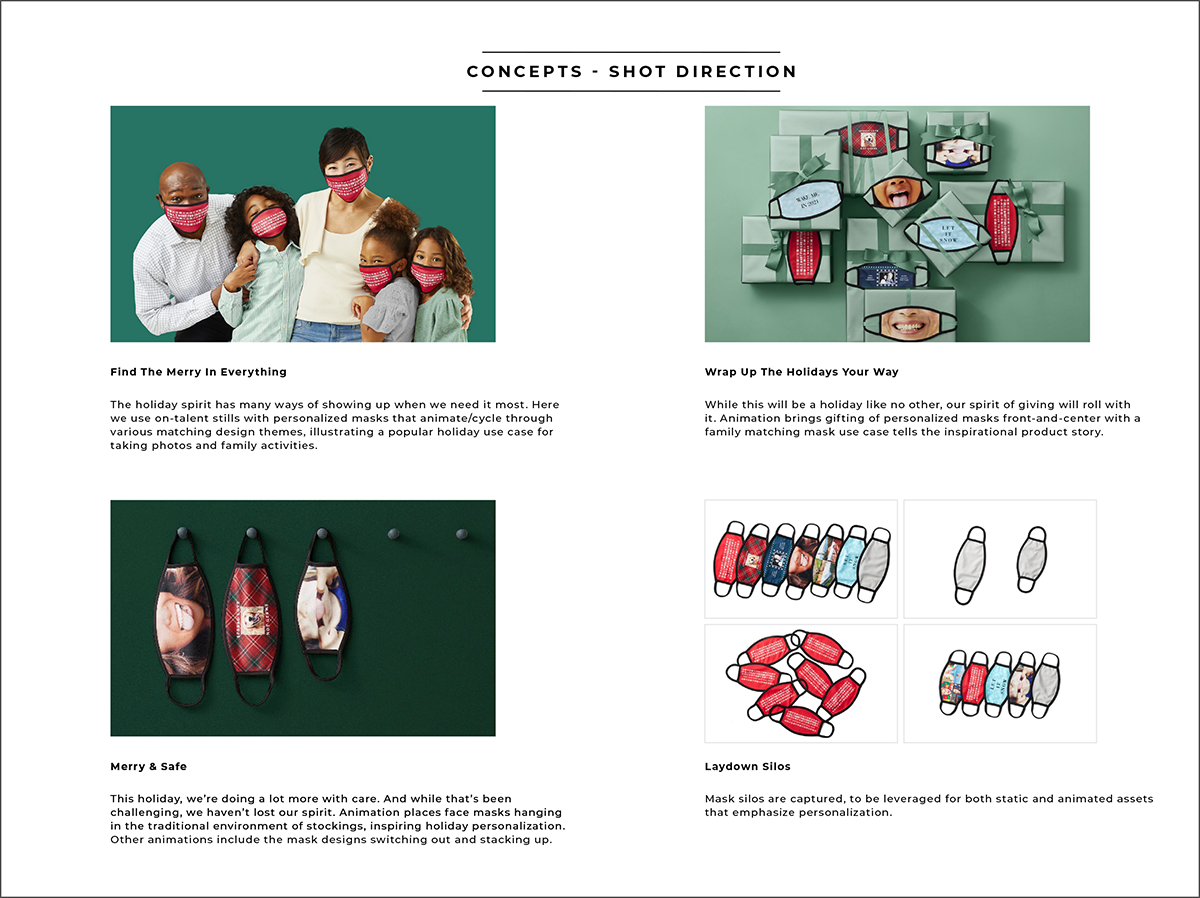 Make Your Kind of Merry
Omni-channel holiday campaign promoting personalized masks. Designed to show masks as fun and customizable for everyone in the family. A paid social and email campaign led users to the Personalized Gifts pages on the app and website. Users can then customize existing designs or upload their own. Despite a short timeline, our team worked through multiple iterations and delivered the campaign in time for the holidays.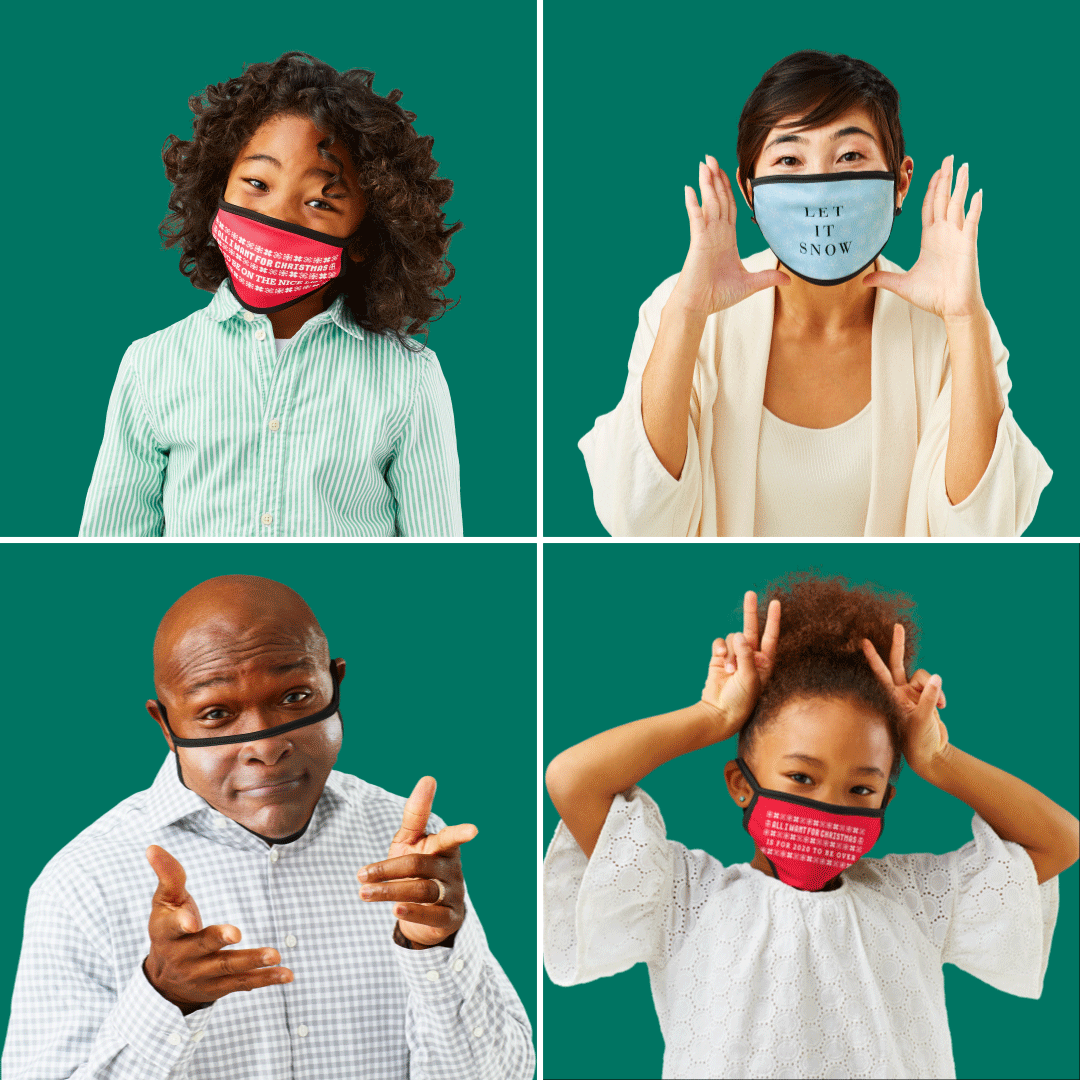 Photoshoot
We conducted a mask photoshoot to provide us with various visual assets (still & video). This Brady Bunchesque animation was featured in app and on social media. Even if everyone has to wear masks, they can still be fun!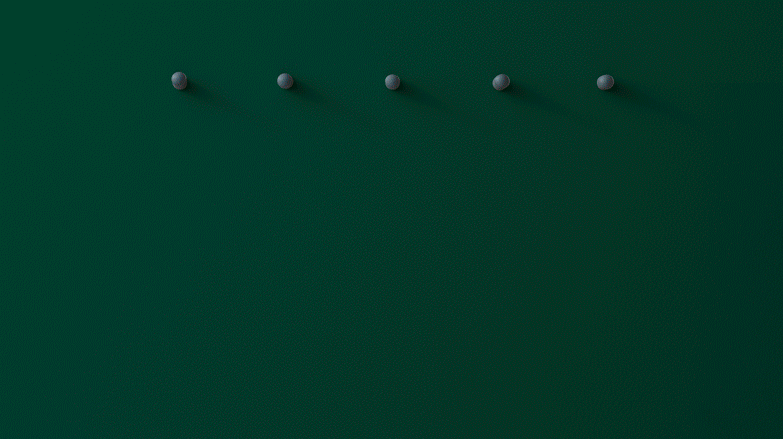 Find the Merry in Everything
Animation showing the wide variety of personalization options for the whole family. Choose from our designs or upload your own creations. Featured on social media and in app.