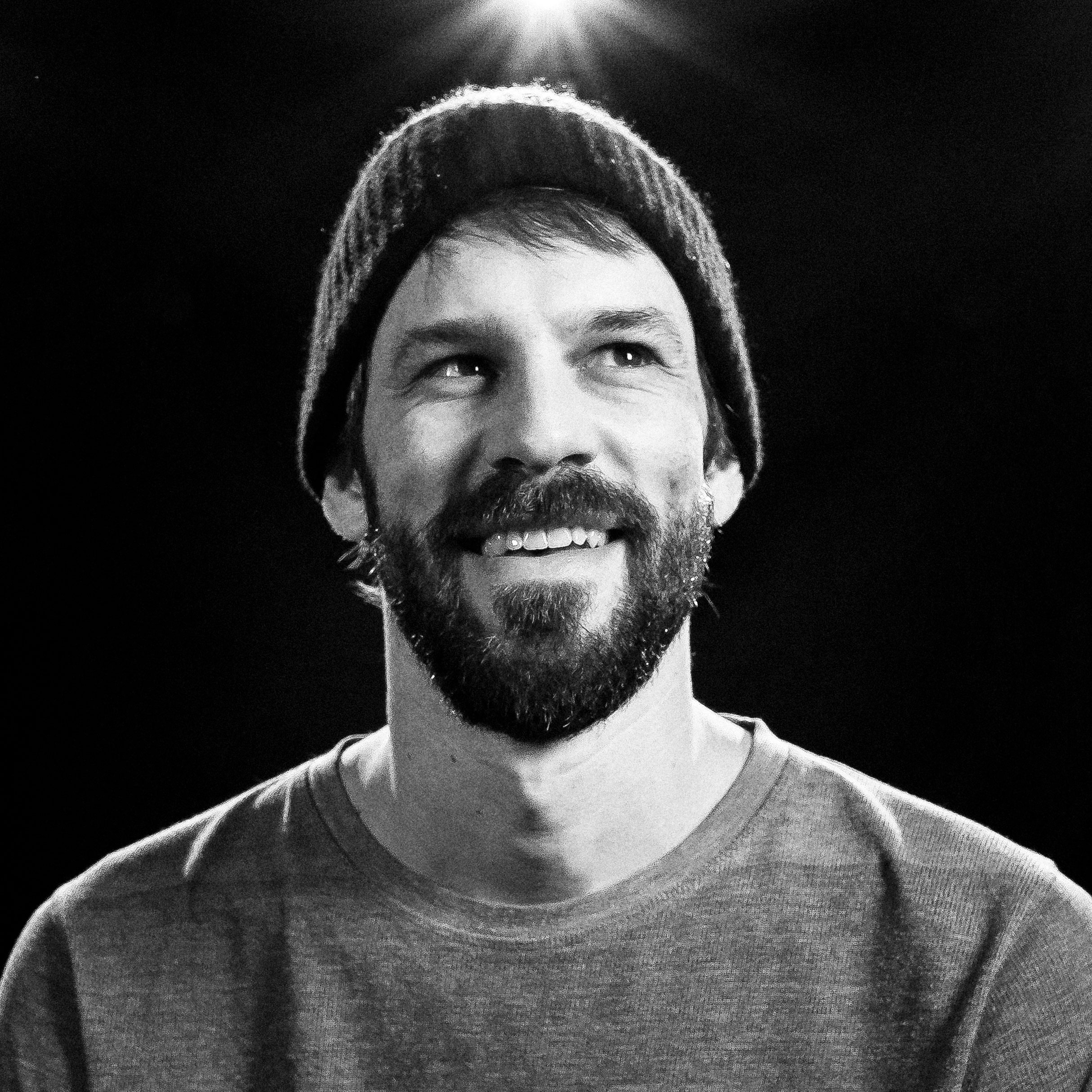 Zach Koss
Designer | Creative | Leader
Spice House Case Study
Telling the ecommerce story of this fine spice purveyor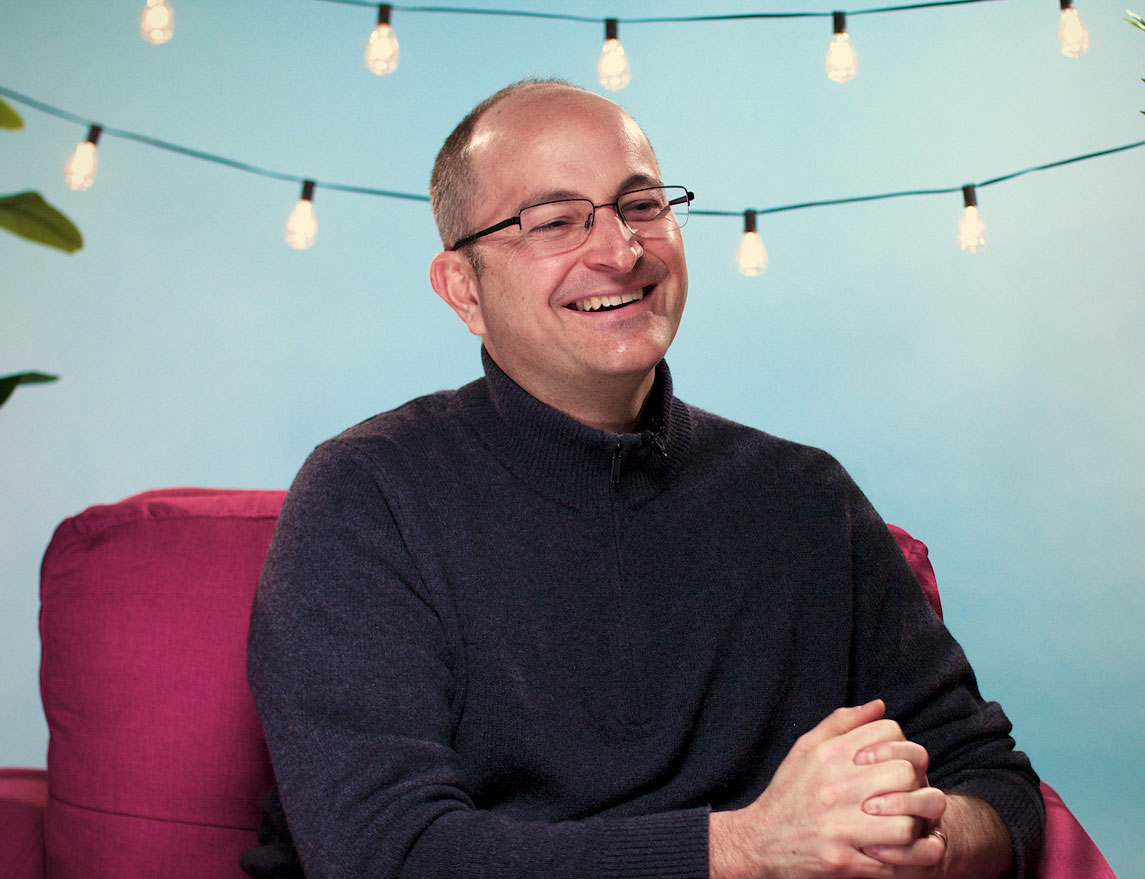 Intro interview
This project began when Charlie Mayer, The Spice House CEO, sat down with the Drip team for an interview. He explained how his business has been able to leverage Drip and increase their ecommerce revenue. I assisted our videographer with set dressing and shooting the interview. Our copywriter then turned the interview into a blog post.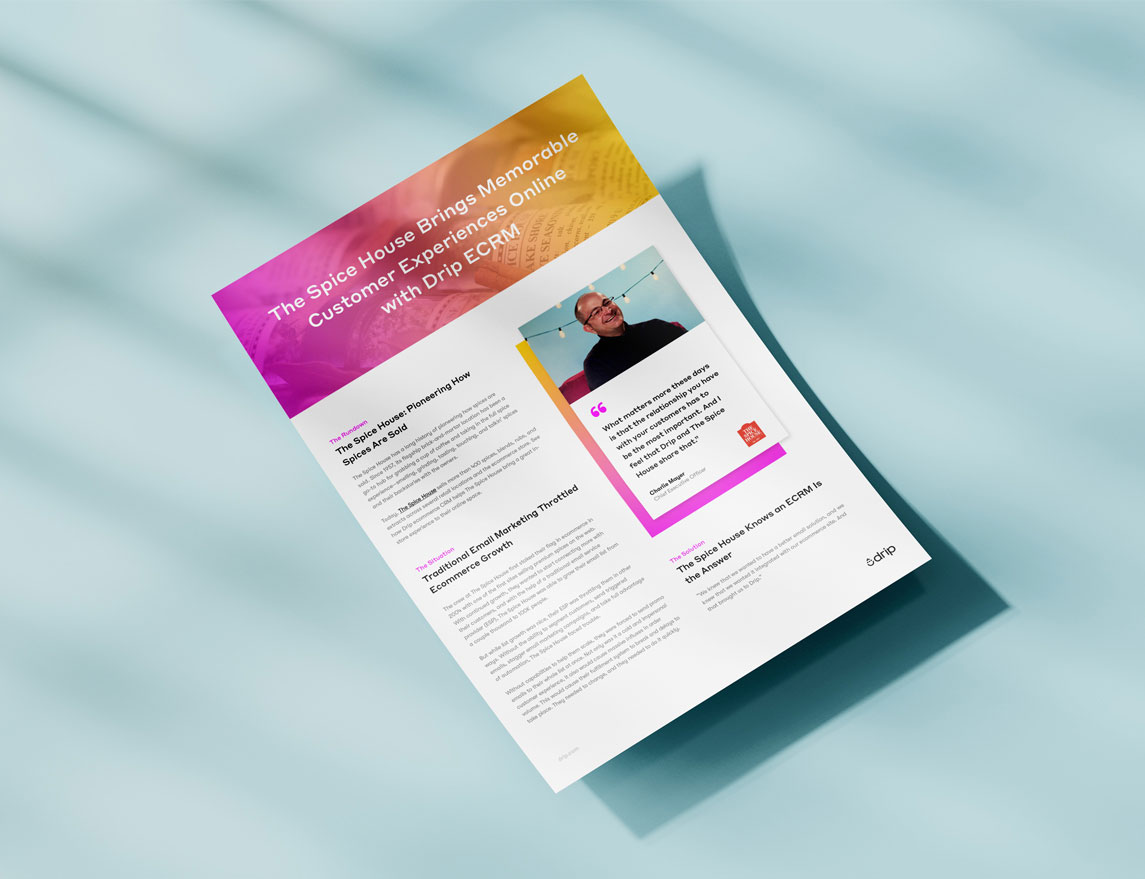 One sheeter
A one sheeter was then designed to highlight The Spice House's successes with Drip. Specific statistics from their account were used along with powerful quotes from his interview.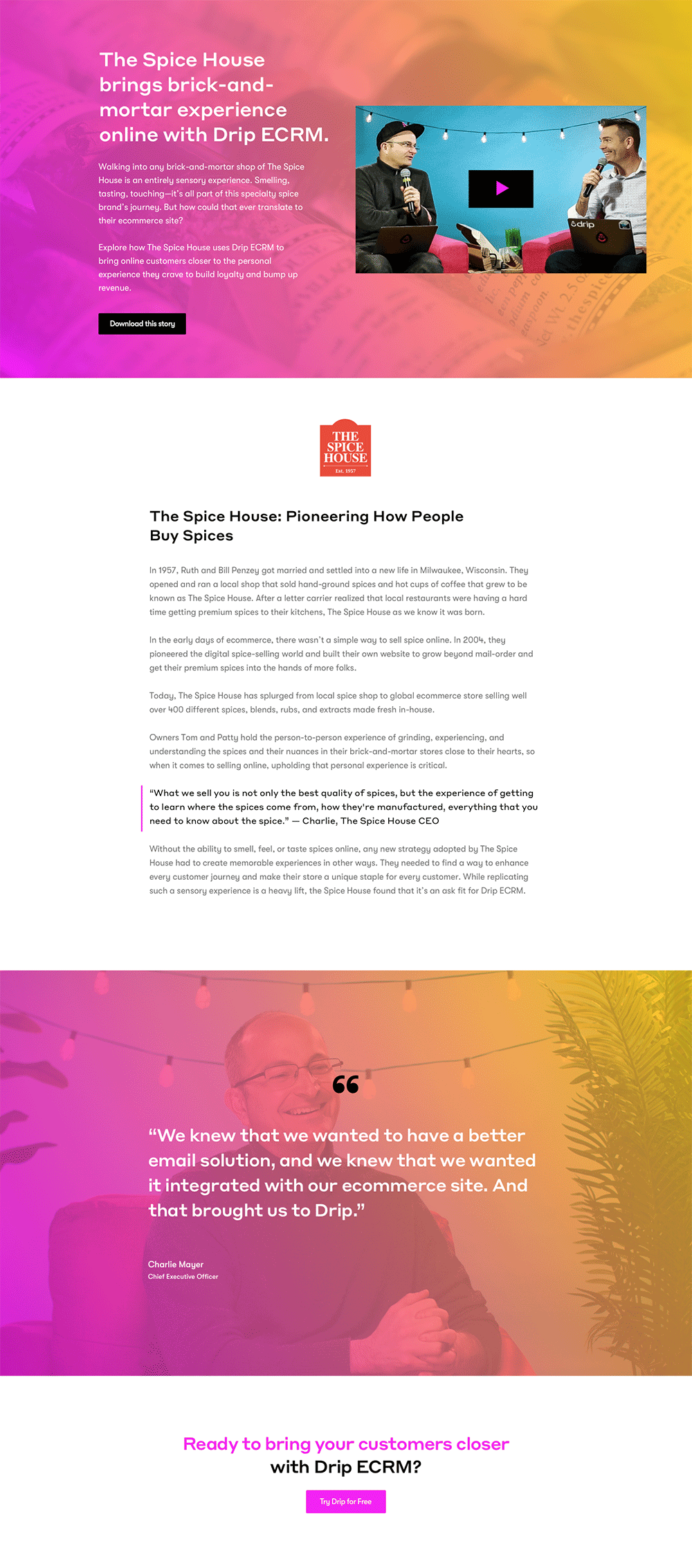 Landing page
A landing page was then created to promote the one sheeter. This page featured a promo video and CTA to download The Spice House story.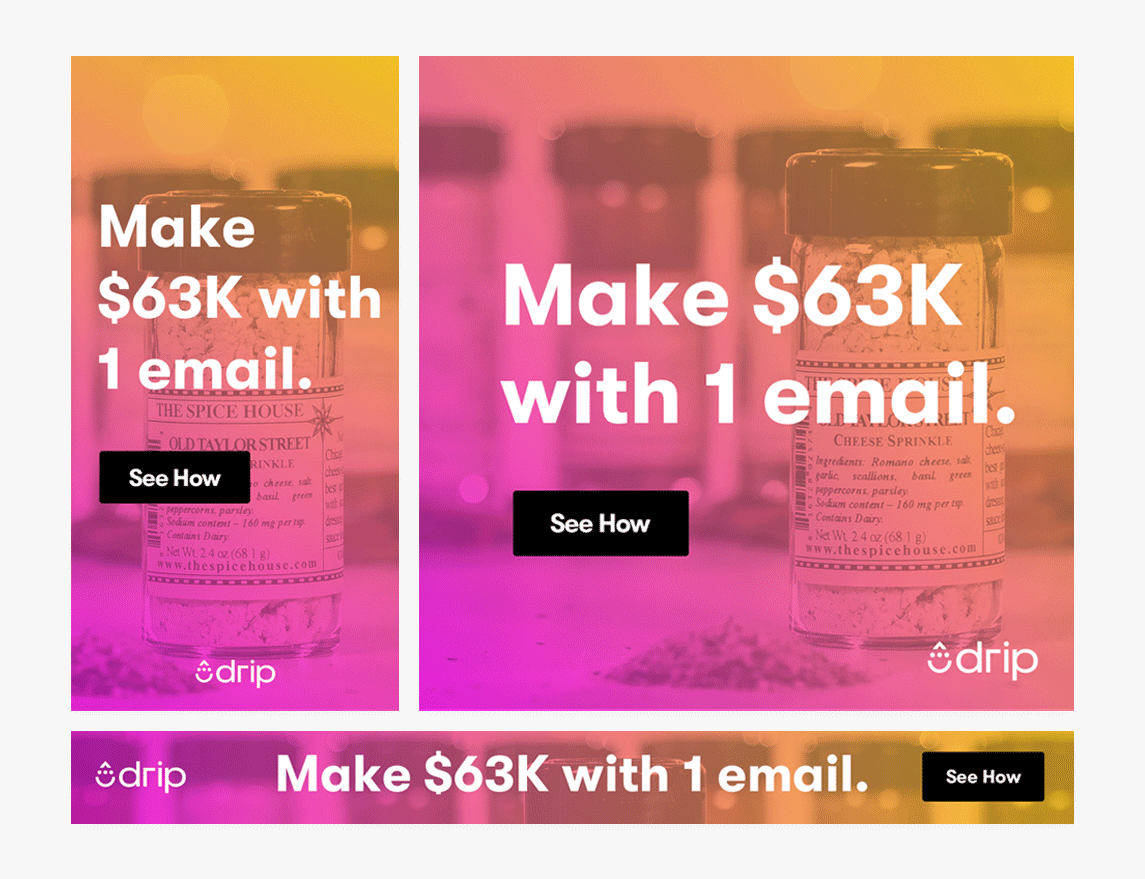 Ad set
A series of social and display ads were then designed to drive traffic to the landing page.